Natasha is an accomplished producer and creative executive, now full-time writer, actress, host, and overall funny girl. She was born in Dubai, lived in Mumbai, was raised in Toronto, moved to New York, and now resides in Los Angeles. She brings her truly diverse perspective to all her projects.
She wrote on the Netflix comedy "Mr. Iglesias," produced Critical Role's "All Work No Play," and hosts her "Kinda Dating" podcast.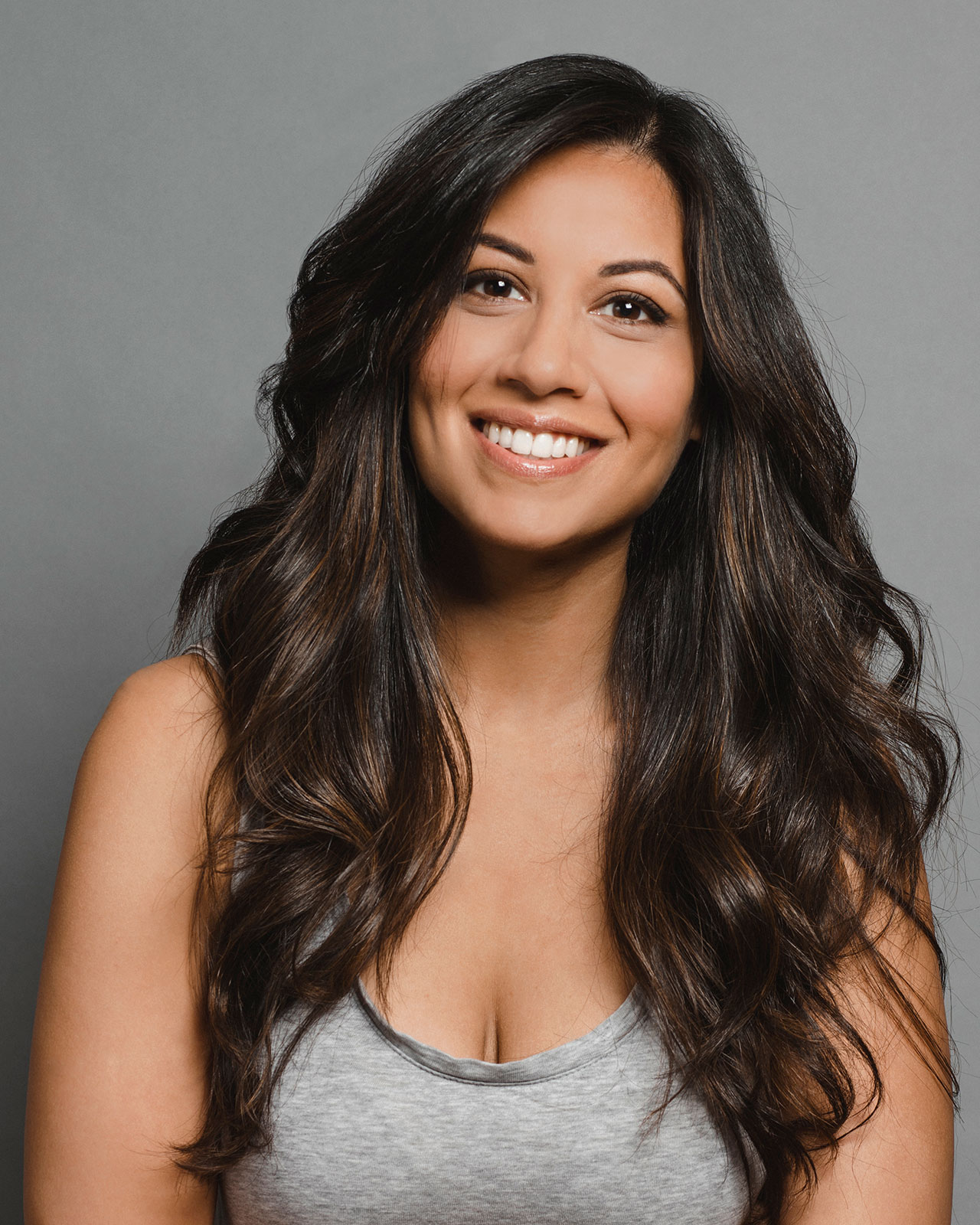 Her voice has been described as edgy, fresh, honest, and hilarious.
Staffed on season 2 of the Netflix comedy MR. IGLESIAS featuring Gabriel Iglesias, Natasha is best known for writing, directing and starring in 3 seasons, 28 episodes of the comedy web series, MUMBAI CHOPRA: MISADVENTURES OF AN IT GIRL about the socialite daughter of a spiritual guru, that landed her a first-look deal at Viacom.
Natasha loves to write social commentary veiled in comedy as seen in her comedy pilot, COCONUT (about a young conservative WOC), and her office adventure comedy called HOOKY.
The over-achiever got her first writing credit at 18 years-old when she wrote the historical documentary, HAPPY BIRTHDAY FLOWERTOWN for Rogers Television, winning the station its first Telly and Galaxy Award.
She also helmed the branded comedy web series, THE CAN.
Natasha is currently working on an animated series, a graphic novel, and a semi-autobiographical comedy aptly called THE ASTROLOGER'S DAUGHTER (yup, her dad is a legit Vedic Indian astrologer, and yes, she can get you a discount on a reading).
A trained actor, dancer and host, Natasha can be seen on Comedy Central's MAN UP with Whitney Cummings and Jim Jeffries, CBS' SEAL TEAM, Hulu's THE MINDY PROJECT Final Season and as Cleo, a series regular in Amazon Prime Video's BAKER'S DOZEN.
She also appeared in HBO's HOW TO MAKE IT IN AMERICA, CBC's 11 CAMERAS, MVP and starred in the festival darling PRIA (Sundance Channel movie, winner at Houston Worldfest, NBC Short Cuts, TIFFg's Sprockets and more). On the web, you can catch Natasha starring in MUMBAI CHOPRA: MISADVENTURES OF AN IT GIRL and the viral video WOMEN TRY BALLS. Yeah, that happened.
Fluent in Hindi, Natasha was a Bollywood dancer/instructor for the international Shiamak Davar Dance Institute. She has studied under teachers like Wynn Handman to improv juggernauts Will Hines and Shannon O'Neill.
Her specialty is comedy, having trained in at UCB, where she received a Diversity Scholarship.
The former MTV News reporter has also interviewed some of the biggest stars in the world.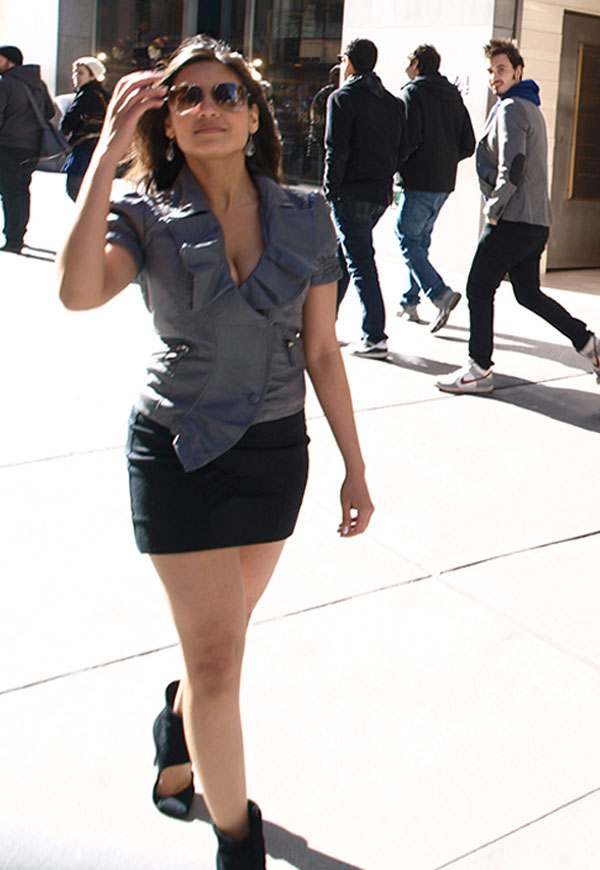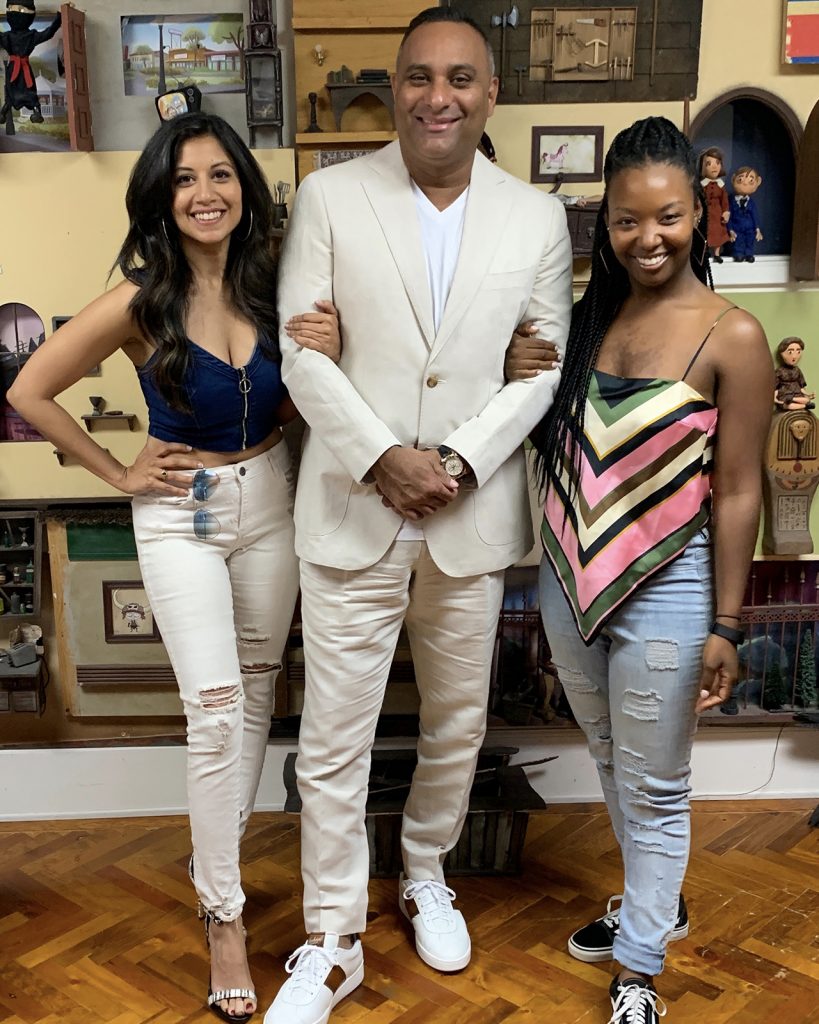 Natasha created and hosts her popular comedy dating podcast KINDA DATING, where she and influential guests break down the dating world (one topic at a time), and try to figure out why the fuck we all have commitment issues! With over 200 episodes, this is her most committed relationship. Oh, and the perfect podcast for Millennials and Gen-Zers.
It has been featured in AskMen, Bustle, Elite Daily, Refinery29, and more! It was selected as an iTunes New & Noteworthy!
The Real Story
IN HER OWN WORDS
I broke my Indian parents early. I told them I didn't like brown boys, want to get married or have kids, and that I wanted to become a comedy performer. When they asked me why, at the very least, I didn't have a boyfriend, I said it was because I was really a lesbian (confession: I just wanted to sleep around for a while, or five and a half years, and didn't have the balls to tell them; I'm only so much of a bitch). But it was all purposeful, I swear. And it all worked out.
By the time I brought home my black boyfriend, they were elated – he was a boy, and there was some inkling of hope for the future they sought out for me! You know, the future that accepted the early University admission and scholarships into Science programs, instead of taking the opportunity to pursue Radio and Television Arts (with scholarship too, by the way).
But I understand why my parents were so flummoxed. No one in our family had been in the arts, especially not any "respectable Indian girl". And I could see it being really weird for my mom to walk into her room and see her two year-old daughter crying and then stopping, crying and then stopping, in front of a mirror, and then when she asked what was wrong, her daughter told her, "I wanted to see how I looked." It was all downhill from there for me.
That happened in Dubai, where I was born. From there I lived a year in Mumbai, then moved to Toronto when I was seven, NYC and LA. Yeah, I've lived in five major cities in the world and noticed a lot of differences and a lot of similarities.
Similarities: everyone is fucked up (in one way or another), dating is hard everywhere (don't tell me otherwise 'cause I'll throw up a little in my mouth), and change is the only constant. Differences: people smile in LA, we love to drive in snowstorms in Toronto, and you will be called a "cunt" if you graze someone in NYC. But I find it really funny.
My foray into entertainment began early and led me into all areas of the industry; I've been a professional producer turned creative executive, working in everything from physical production to content development at top networks like MTV, FOX and Disney. I've seen things from the side of both the buyer and the seller, which eventually led me to my true passion – being the actual storyteller, the writer.
Though I took a windy road to get there, my roots are actually in writing. Interestingly enough, one of my first professional credits was as a writer at the tender age of 18, when I was asked by execs at Rogers Television (one of the largest broadcasters in Canada) to write an historical documentary for the 150th anniversary of the 6th largest Canadian city. Why? Because they liked the first piece I wrote for their local news show. My original thought was much like yours right now, "What the fuck?" But I stepped up, worked with a historian and wrote HAPPY BIRTHDAY FLOWERTOWN, which went on to win a national and international TV award for the network.
I call myself a "child of the world", and I bring that into the stories I tell as a performer and writer. The first comedy web series I wrote, produced, directed and starred in called 
MUMBAI CHOPRA: MISADVENTURES OF AN IT GIRL
 had an eclectic cast (way before it was cool to be "woke") of over 100 actors from all walks of life, including two with Down Syndrome (because my first best friend as a child had Down Syndrome and she was awesome) and a few trans actors; we shot episodes all across NYC, DC, NJ, two in Toronto and two in Mumbai. I got the chance to tell the story of the materialistic daughter of a spiritual guru, and use my unique point of view (a world I know well because I'm Indian and everything is mad earthy, and because I'm obsessed with Kim Kardashian and celebrity pop culture).
As you can tell, I write all kinds of shit, including a 3-part branded comedy web series for Toter called THE CAN about two male neighbors who escape the madness of their homes by taking a daily man-date at the trash can at the foot of their house, only to get caught up in the happenings of their quirky neighborhood.
Most recently, I tackled race, fake news and the trials and tribulations of dating in my comedy pilot, COCONUT and a "fuck The Man" office adventure comedy called HOOKY.
Probably the most revealing project I've created is my KINDA DATING podcast, where I explore commitment-phobia from the point of view of a reformed commitment-phobe! I basically tell people everything I wish someone told me when I was a kid.
I guess that's my schtick – take on a unique approach, break the mold, alter preconceived notions, and do it humorously…because life is hard enough, as it is. We might as well laugh about it.